Are You Ready For A New Career?

Our mission is to empower students and optimize their full learning potential in a warm, safe, caring, and therapeutic environment while preparing them for a successful career path, embodying every aspect of business for success.

Benefits of our training programs
We strive to be the BEST, not only teaching the most sought after skill sets, but also preparing you for your career as a massage therapist.
Our Promise
Here at Texas Massage Academy, we will push and challenge you every step of the way! But in the end, it will all be worth it! We are NOT a facility that, if your check clears, you pass. You have to earn it.
Our Passion
Our instructors pour their hearts and souls into the training that is provided for you. We firmly believe that massage should not be viewed from a "one size fits all" standpoint. Massages should be a tailored/customized experience to accommodate the specific needs of each individual's health, history, pain, etc.
Our Approach
Our approach is different from others you might find. We take our training and educational knowledge to a level that will prepare you for a successful career. Every aspect of your training will be of value to you in the years to come.
92.000
LEARNING STEPS DONE
90%
COURSE COMPLETION RATE
Get Closer To Your Goals
Online learning is a new option for massage schools in Texas. Here at Texas Massage Academy online learning is not new to us, we have been providing online continuing education since 2019.
We are committed to helping you reach your goal of becoming a massage therapist. For many people being able to travel to class 3 to 5 days a week just isn't feasible so we are excited to be able to offer you an online solution to help reach your goal of becoming a massage therapist.
A few things you should know:
You can only take the classroom part online. This is a requirement from the state.

All of your hours are counted, you can't just skip to the end.

You can learn at any time you want for as long as you want. We have broken our learning down into small easy to complete sections to help you learn at your own pace.
\Learnworlds\Codeneurons\Pages\ZoneRenderers\CourseCards
Join the community

Stay current. Subscribe to our newsletter.
Our weekly email newsletter, is an indispensable weekly digest of the latest updates on industry insights, latest news and opportunities.

Anyone can subscribe. Just fill in your email address above. It's easy to unsubscribe or change your preferences whenever you wish.
Our students have
a few nice things to say about us
I went to school at TMA. It has absolutely changed my life! TMA's instructors are very passionate people and love to help others. Students on the floor during their clinical time are knowledgable and thorough in their work as well.
Elisha Vierus
Texas Massage Academy executes hands on detailed and professional instruction very well. Staff and students are wonderful to work with! TMA is very adaptable in scheduling and articulating information through various resources and practical for the price. I highly recommend these guys for spa/therapy services and/or education in spa services!
Cassy Hanley
Texas Massage Academy was not my first choice buuut they were closer to home. While I was attending I realized they actually have a great program and I can say without a doubt TMA was the BEST choice! I stared my own business with confidence because of the knowledge I gained while I was there. .... GO HERE!! You won't regret it!
Sophia Flores
Are you ready?
Our next Brownwood Semester 1 Lab Starts July 10th
Be sure you have purchased your Lab Section 1 and talked to Kathleen!
Get your notes today!
Don't fight your printer, get your notes in a bound book
We have a special phone line just for our Texas Massage Academy online students. You can call or text us at 325.895.3316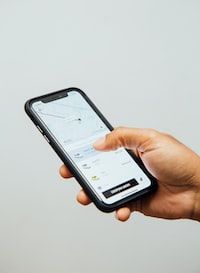 Student Services Contact Information.

(210) 998-6952